Magnetic Power Bank PB-BP217
Product Name

Ultra Slim 10000mah/5000mah Wireless Charger Power Bank

Model NO

PB-BP217

Material

Plastic PC + Silicone + aluminum alloy

Size

104*68*9mm (5000mah),104*68*15mm (10000 mAh)

Weight

145g(5000 mAh), 215g( 10000 mAh)

Colour

Green,gray,purple

Capacity

5000mah/10000 mAh

Battery Type

Li-Polymer Battery

Input

Type-c port/Type-c PD:5V=3A 9V=2.22A   12V=1.5A Max

Output

Output: Type-c/PD IN/out: 5V=3.0A 9V=2.22A 12V=1.5A Max     Wireless output/Wireless output: 5W/10W/15W

Charging Time

3-4 hours

Cycle-index

300 times

FEATURES:
【Super Magnetic Suction】Uses the latest magnetic locator design with stronger magnetism to ensure efficient alignment and charging and can be held directly on the back of the phone for wireless charging. Don't worry about falling off, say goodbye to messy wires. (Recommended to use more firmly without the phone case or with the magnetic phone case)
【Wireless Fast Charging】The magnetic wireless power bank can be used for fast wireless charging at 15W. It supports 5W/7.5W/10W standard wireless charging (Supports all Qi-enabled devices), and 20W max output with USB-C fast charging and 18W input.
【Slim and Compact】The slim design are only 0.5 inches thin and 5.7 ounces, so you can take calls, selfies, and more with one hand. The unique and futuristic clear front of the transparent battery pack makes you stand out from the crowd.
【Safe of Power Bank】: Compared with the previous generation 10000mAh power bank, it is 40% smaller in size and 35% lighter in weight The large capacity of 10000mAh can meet the needs of charging your phone during 48 hours of travel. It can charge about 3 times for the iphone 8, about 1.5 times for the iphone 12, and about 1.5 times for the Samsung S20. The baby-like silicone material built in is only to better protect your phone from scratches during the process of wirelessly charging your phone.
PHOTOS DISPLAY AS BELOW:

Product Name: Portable Magnetic Wireless Charger Power Bank
Capacity: 10000 mAh/5000 mAh
Material: PC+Silicone+aluminum alloy
Battery Type: Li-Polymer Battery
Output: Output: Type-c/PD IN/out: 5V=3.0A 9V=2.22A 12V=1.5A Max
Wireless output/Wireless output: 5W/10W/15W
Input: Type-c port/Type-c PD:5V=3A 9V=2.22A
12V=1.5A Max
Logo: Support custom logo
Size: 5000 mAh: 104*68*9mm (13.5mm)
10000 mAh: 104*68*15mm (18.5mm)
Weight: 145g(5000 mAh), 215g( 10000 mAh)
Colour: green,gray,purple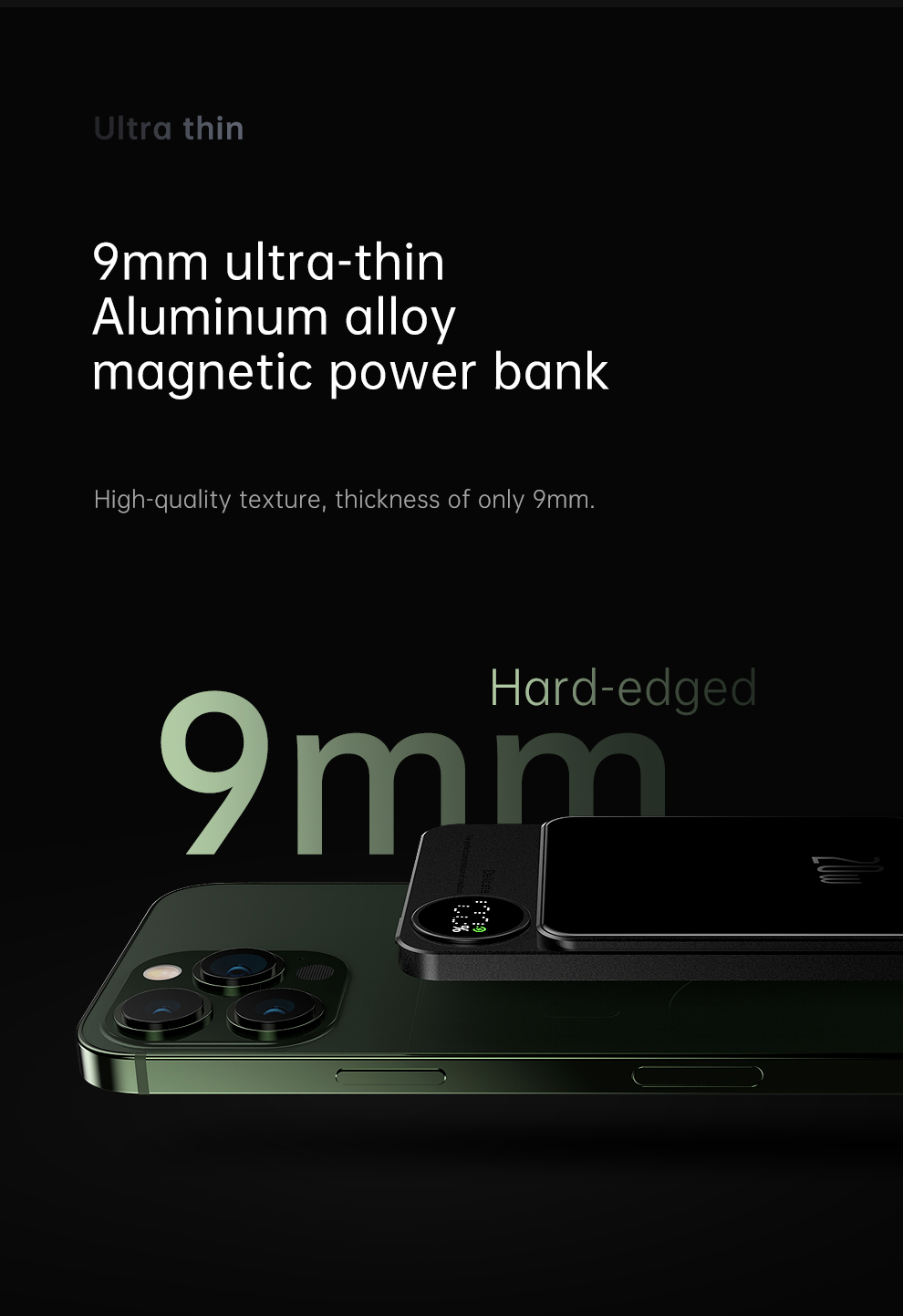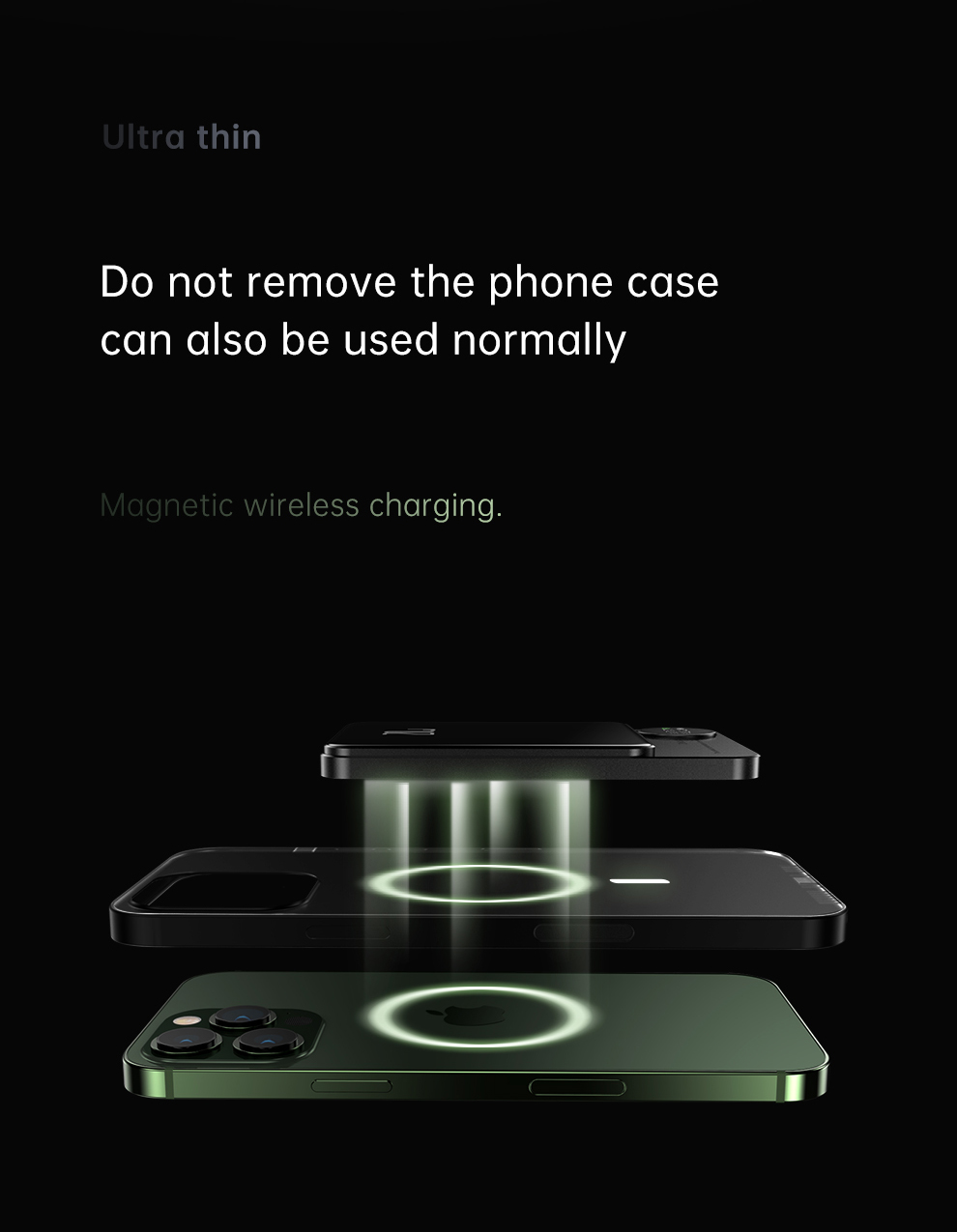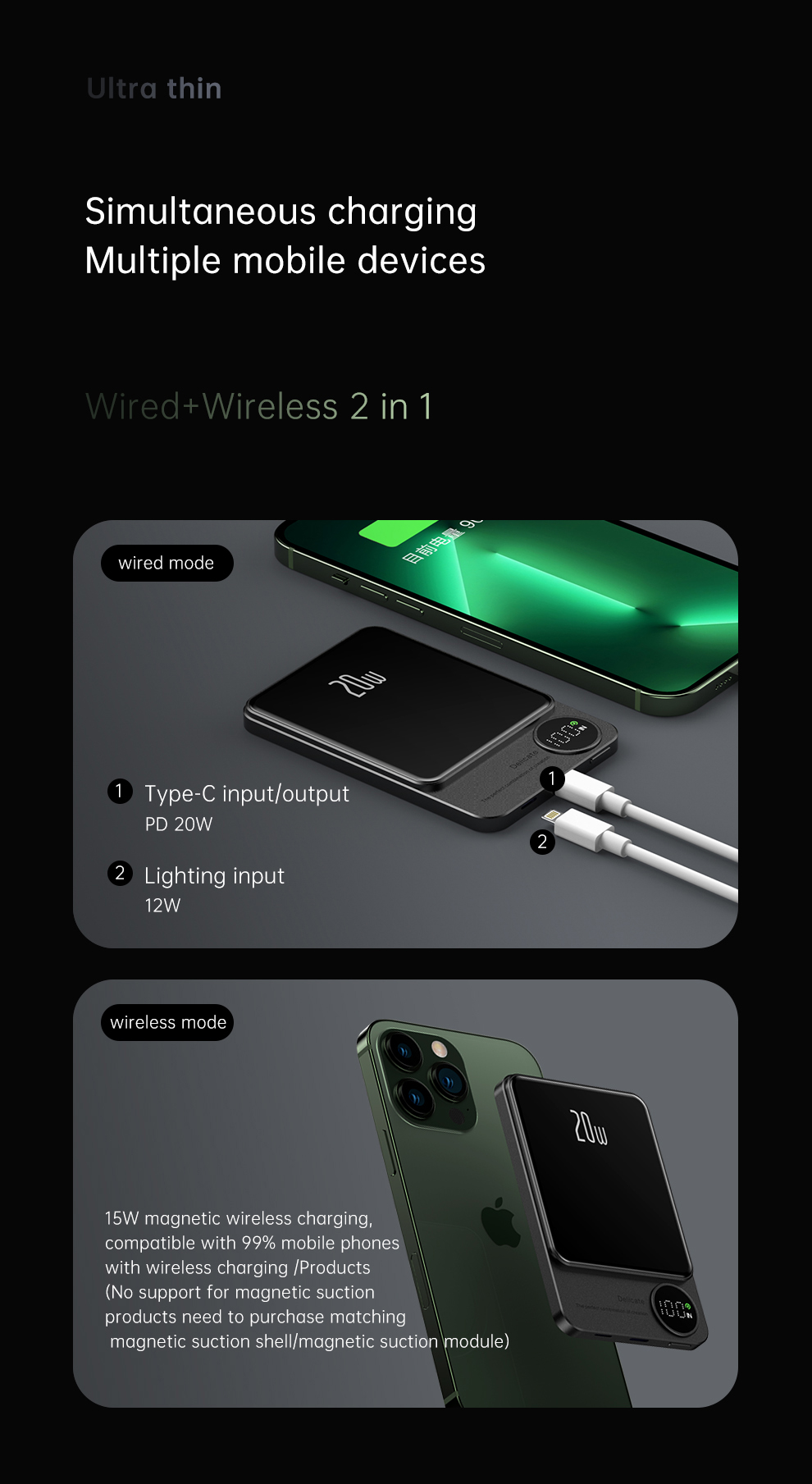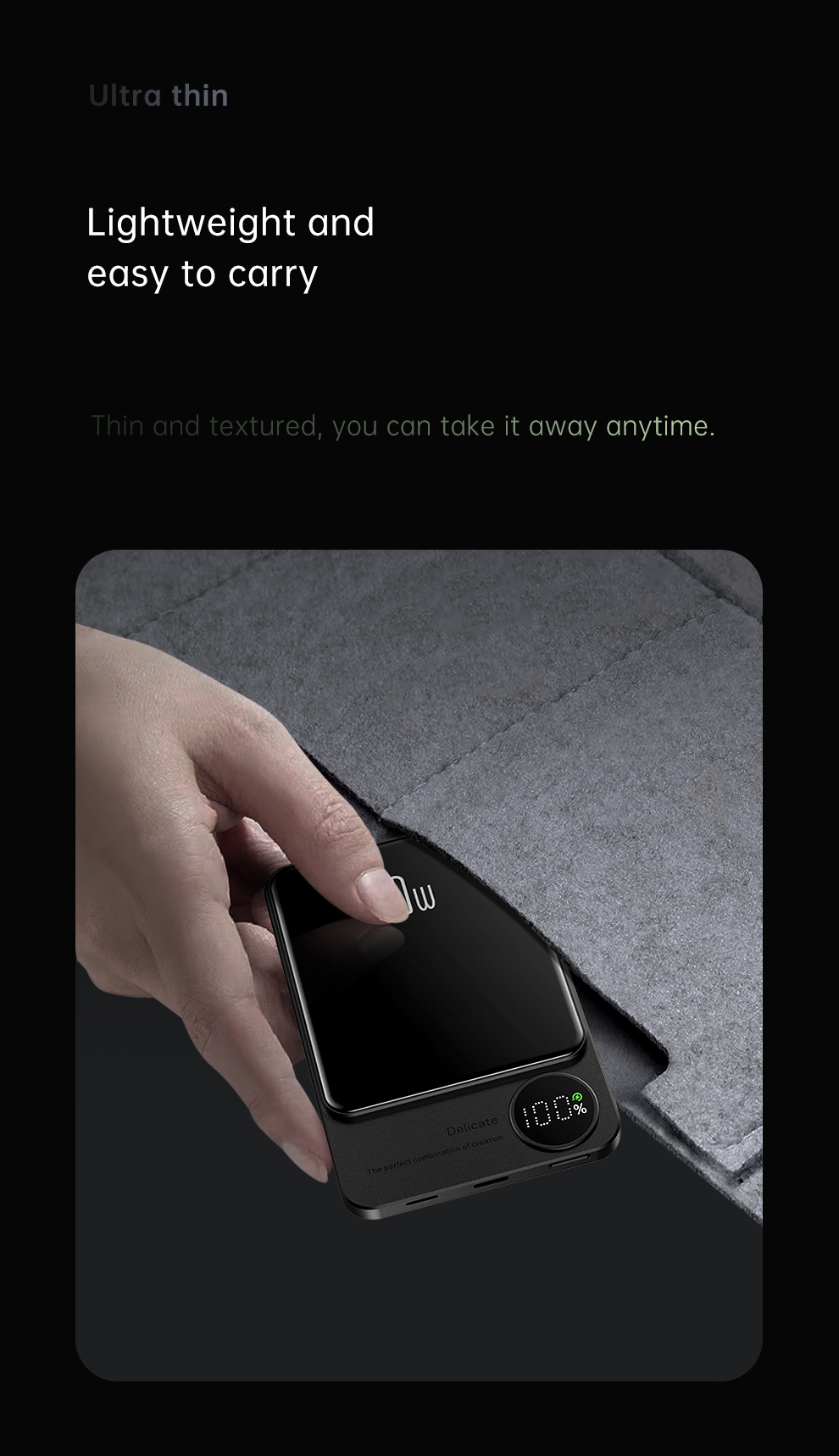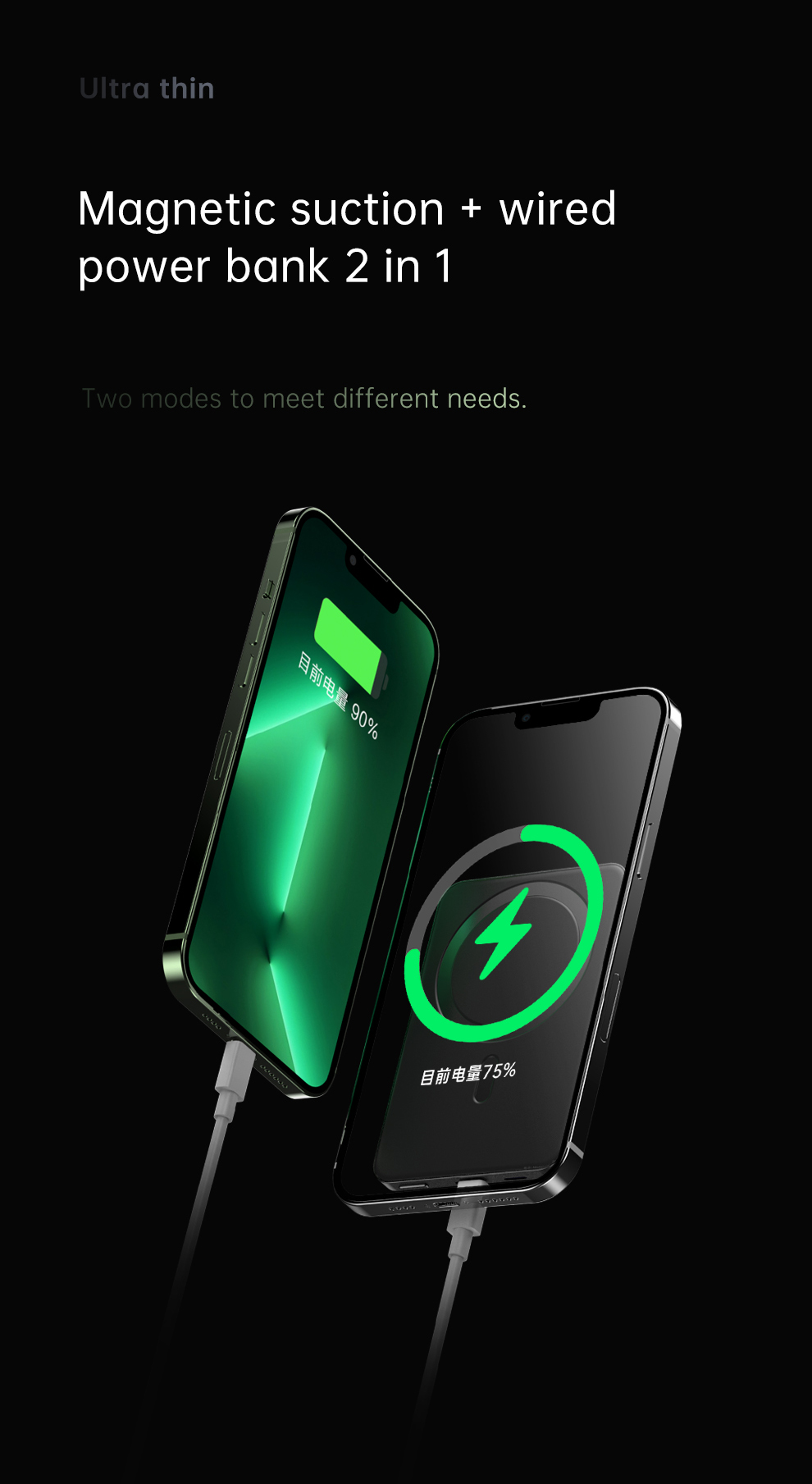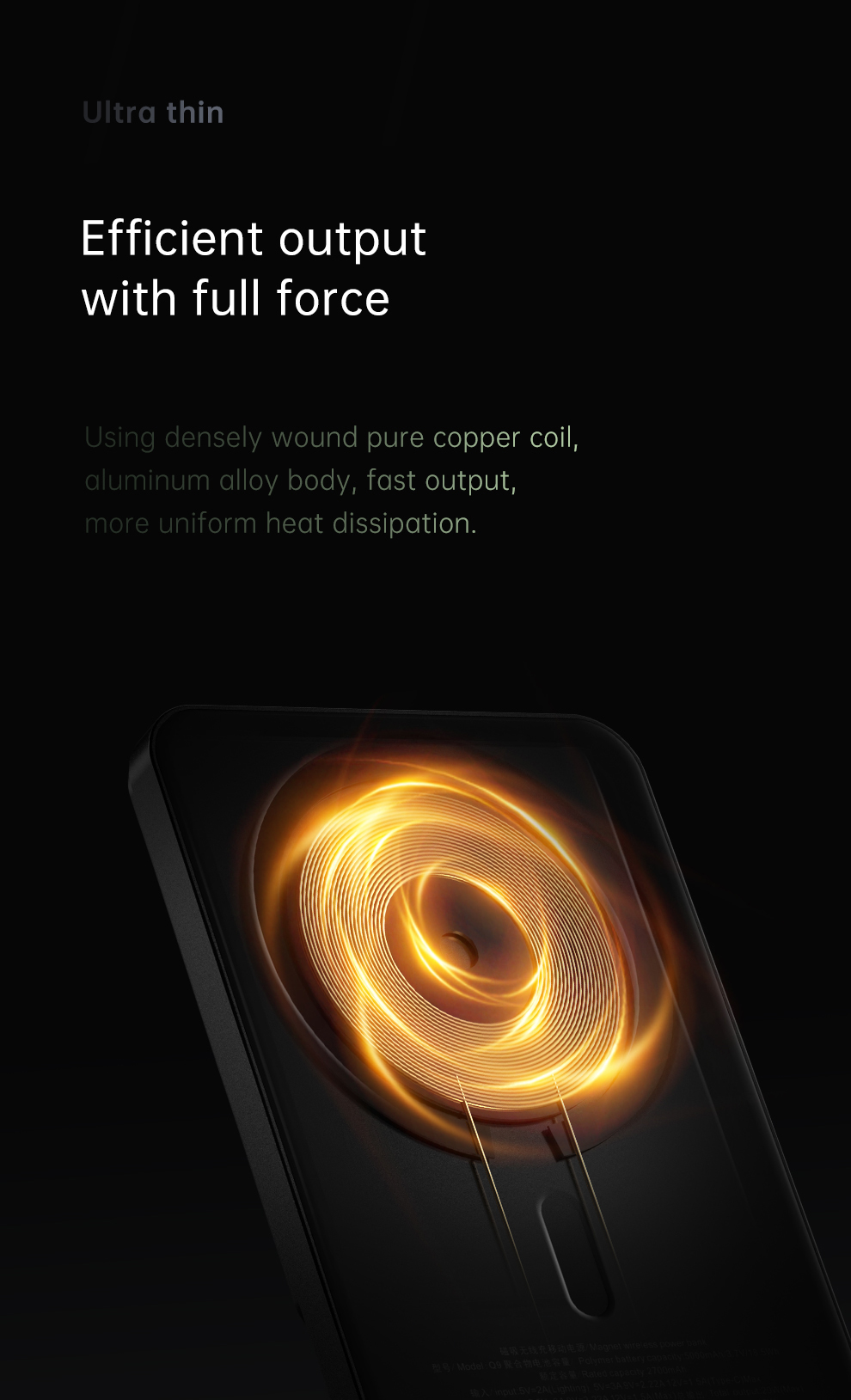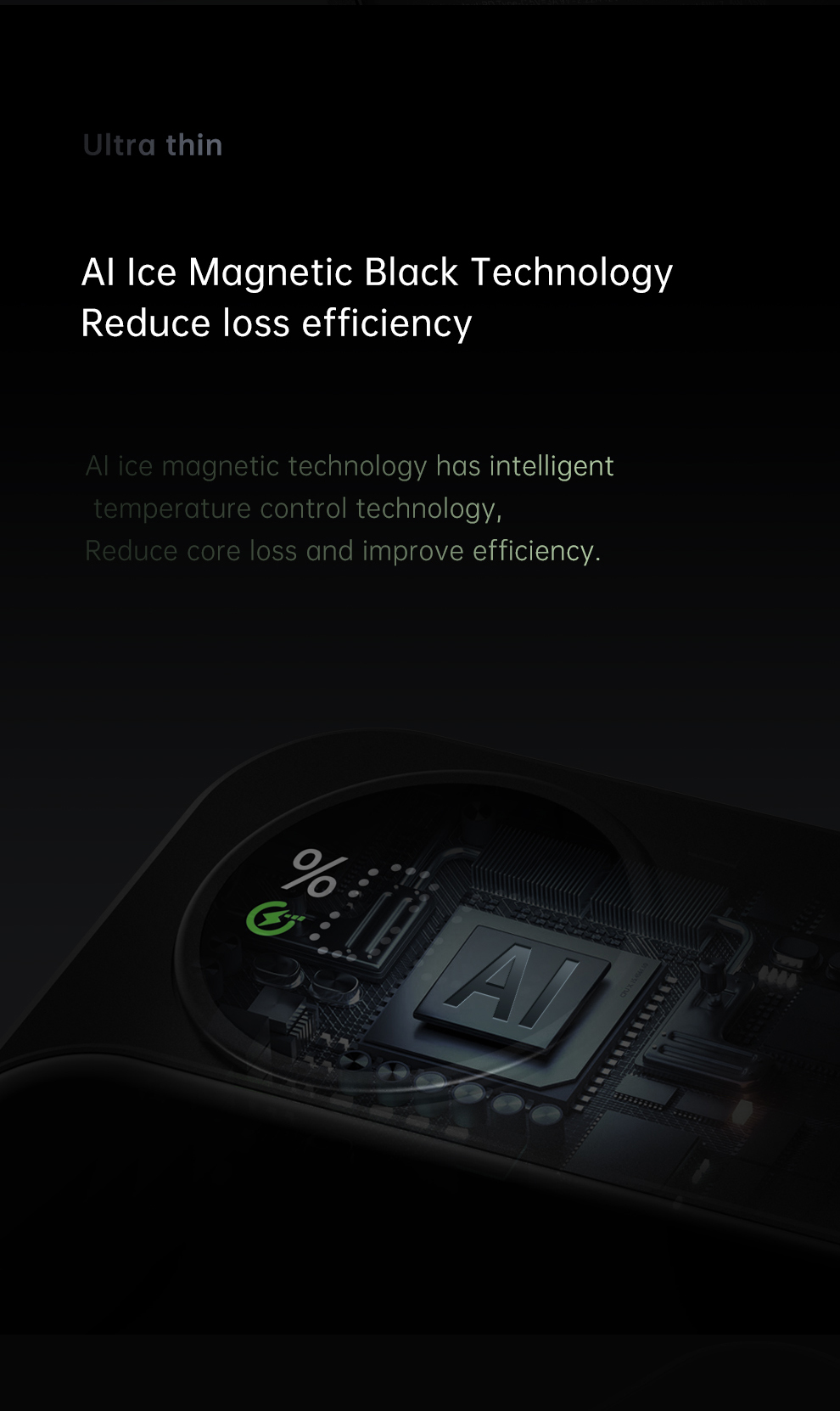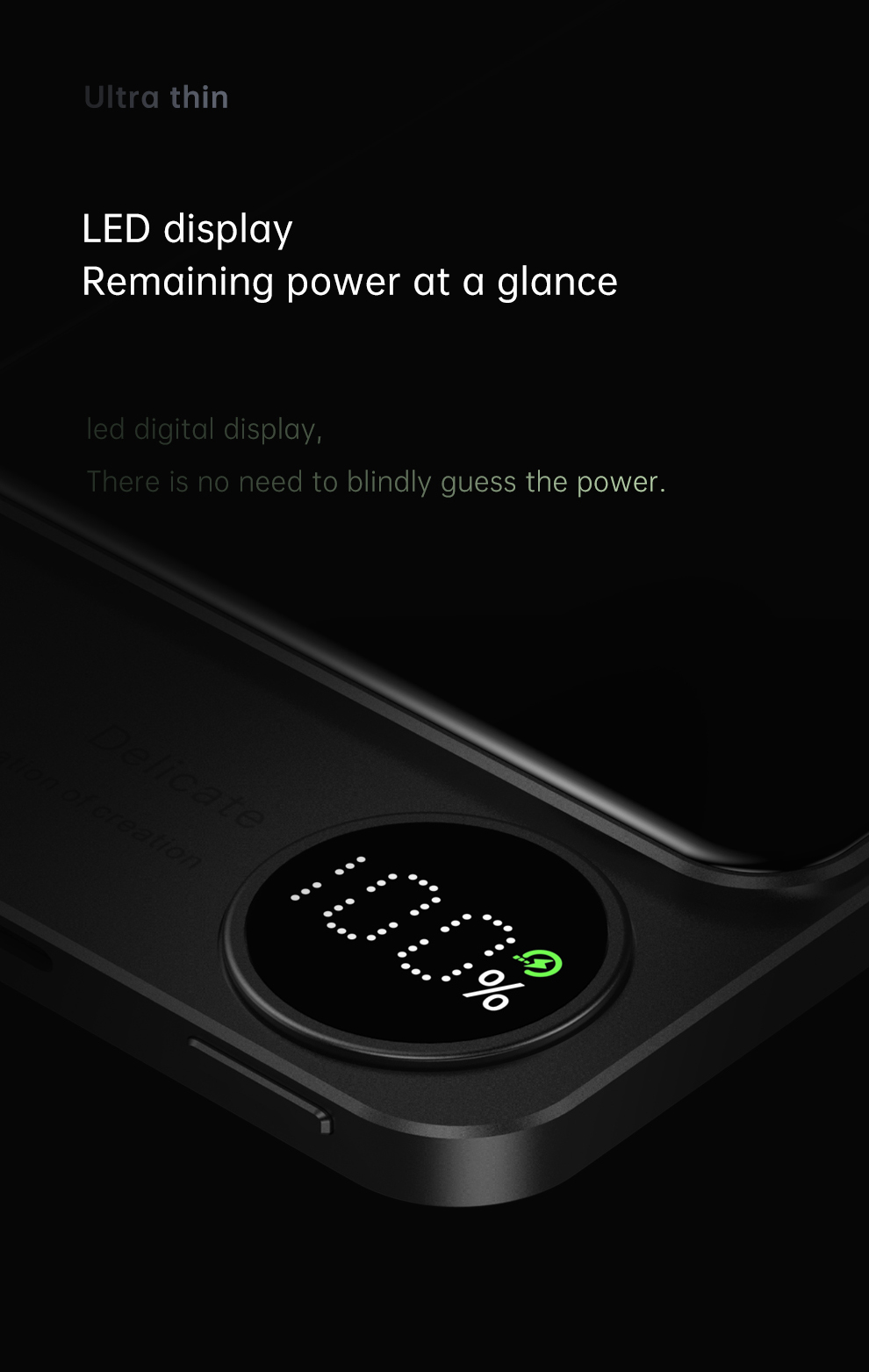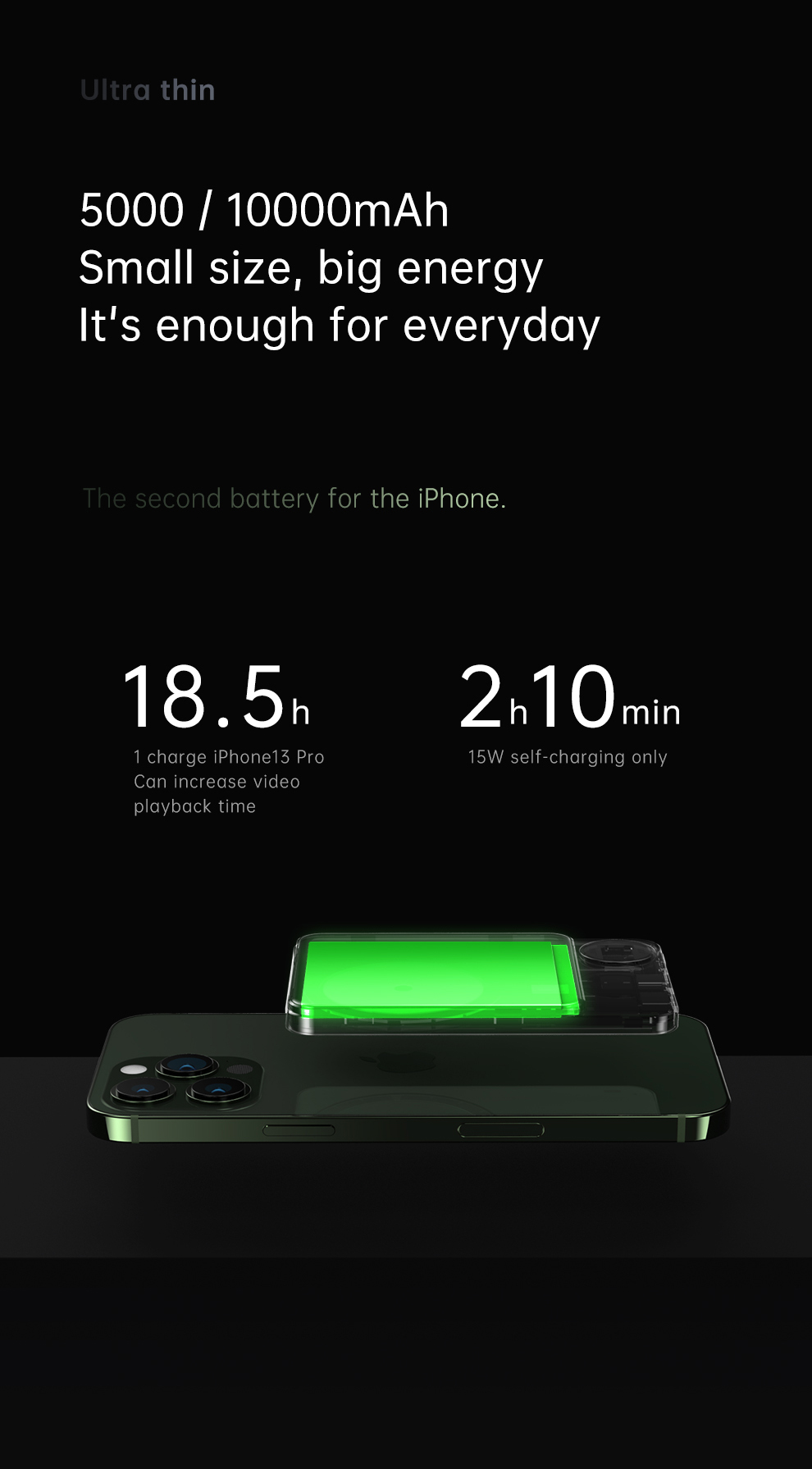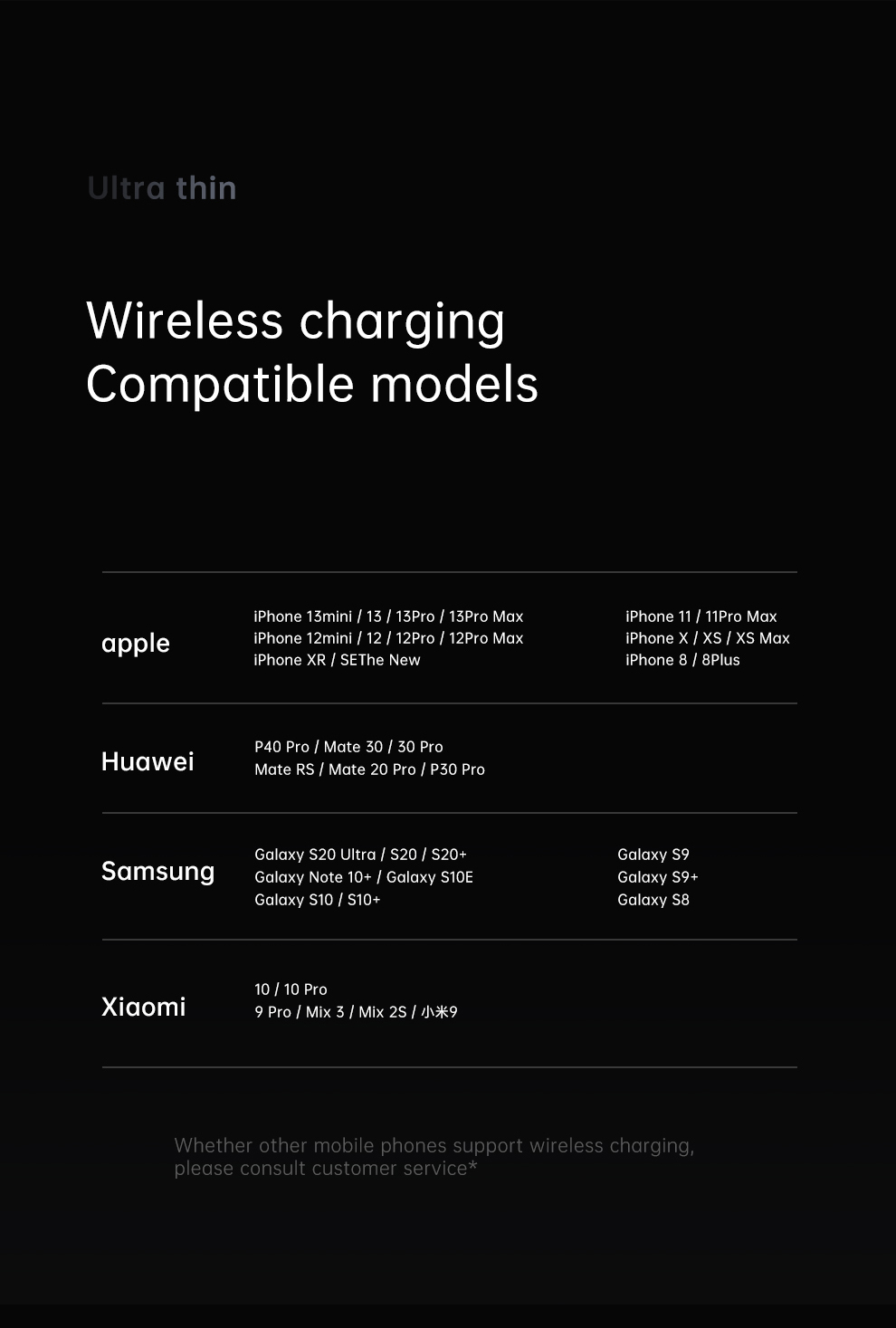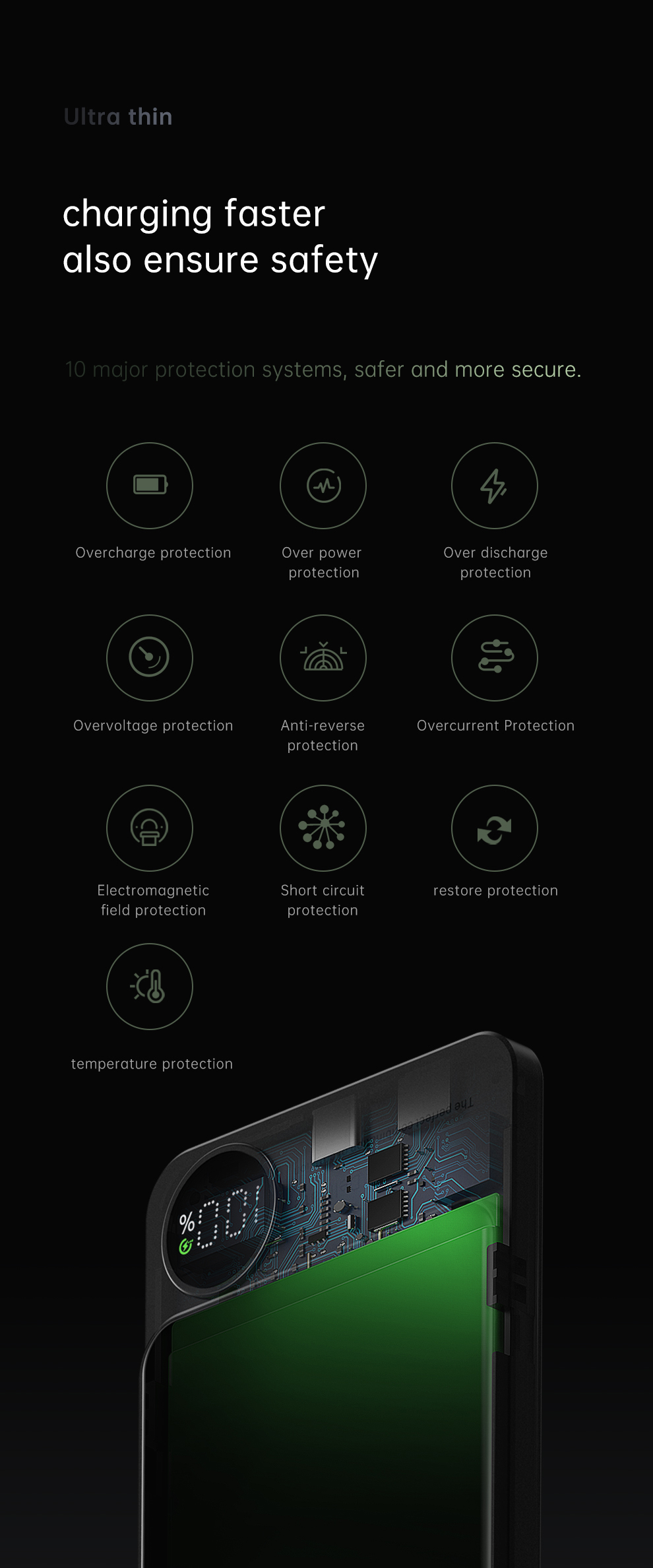 Feedback