How to choose the car jump starter portable booster
Publish Time:
Author: Site Editor
Visit: 587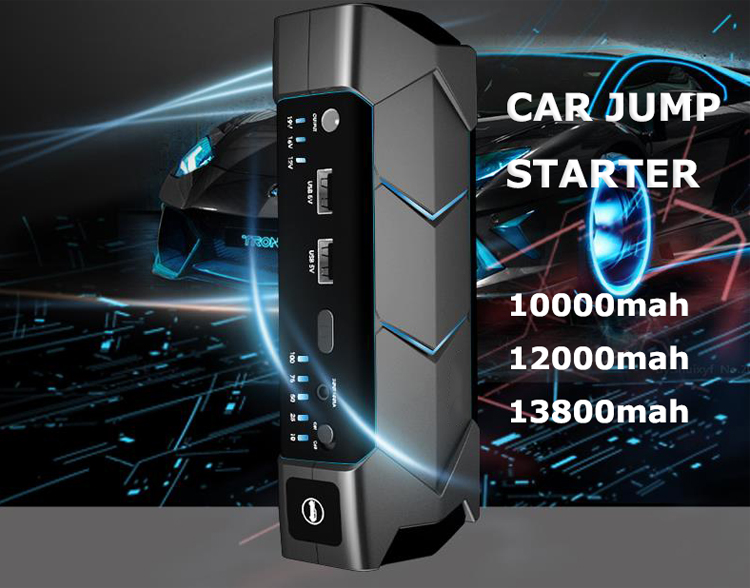 1. Security:
Because the moment the car starts, it requires a lot of current support.This is different from ordinary digital product power bank (usually 1A-3A). The starting current of the car must be at least 150A or more, which can reach 400 amps, so both the power supply itself and the wire used require extremely high standards.If it is not handled well, it will cause a safety accident.
2. Battery capacity:
At present, many domestic power banks have the phenomenon of false targets, which are claimed to be 30,000 mAh, but if you charge a mobile phone, you can only charge it twice, and the power of the power bank itself is very attenuated, and it basically can't even charge it in a few months.How to deal with the car ignition emergency?Therefore, the power supplies of big brands are usually truthfully marked, and the batteries also use high-end media. It is usually calculated that if they are left for a few months without charging, the power will not be lost much.
3. Function and volume:
Due to the normal condition of the vehicle, there are still relatively few opportunities to use emergency power.Therefore, adding some new functions can also increase the frequency of use of such products.example
For example, it can be used to charge tablets and mobile phones, to ignite motorcycles and even yachts, and most importantly, to ensure product safety, the volume should be small enough.It can even be put in women's handbags, which is more versatile.