This smart kitchen appliance that can cook and can be controlled by voice
Publish Time:
Author: Site Editor
Visit: 1060
A kitchen artifact about the future, it can fry and cook, and has functions such as roasting, boiling, and stewing yogurt. The most important thing is that it also closely follows the pace of the times and can be controlled through smart speakers. So what exactly is sacred? Please allow Xiaobian to explain in detail for everyone.
The latest smart kitchen offering from countertop kitchen appliance maker Gourmia, the Mia is an 11-in-1 luxury multi-cooker. It is understood that Mia works with Amazon's Alexa and Google's Assistant to enable voice commands and automation through the Gourmia app. The cooker is now part of Gourmia's line of connected devices, along with the sous vide, air cooker and coffee maker already on the market.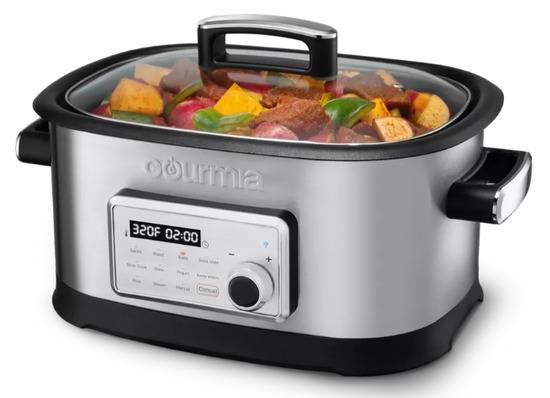 So what are the functions of this latest smart product? Foreign media revealed that the Mia has frying, roasting, roasting, vacuum, yogurt, heating, slow cooking, stewing, steam, rice and manual operation functions. In addition, a simple display, preset and adjustable control buttons, a large pyrex cover, and recipes are all kitchen utensils standard, and its non-stick pan is also effective against rice and the like The vegetables stuck to the pan and made a terrible mess.
Crucially, the Gourmia APP is available for iOS and Android, allowing you to control smart kitchen appliances from anywhere with internet access. With Mia, users can remotely manage cooking modes, cooking times and temperatures, find recipe ideas and receive alerts. That is, you can perform specific steps for using the Gourmia device by asking, "Alexa, ask Mia" or "Hey Google, ask Mia."
Of course, intelligent voice control can only be achieved through the medium of Alexa and Assistant. Many people find it very troublesome and expect Gourmia to eliminate this medium, which is also what many manufacturers want to do.