2020 USB Electric Table Lamp Air Humidifier
Publish Time:
Author: Site Editor
Visit: 843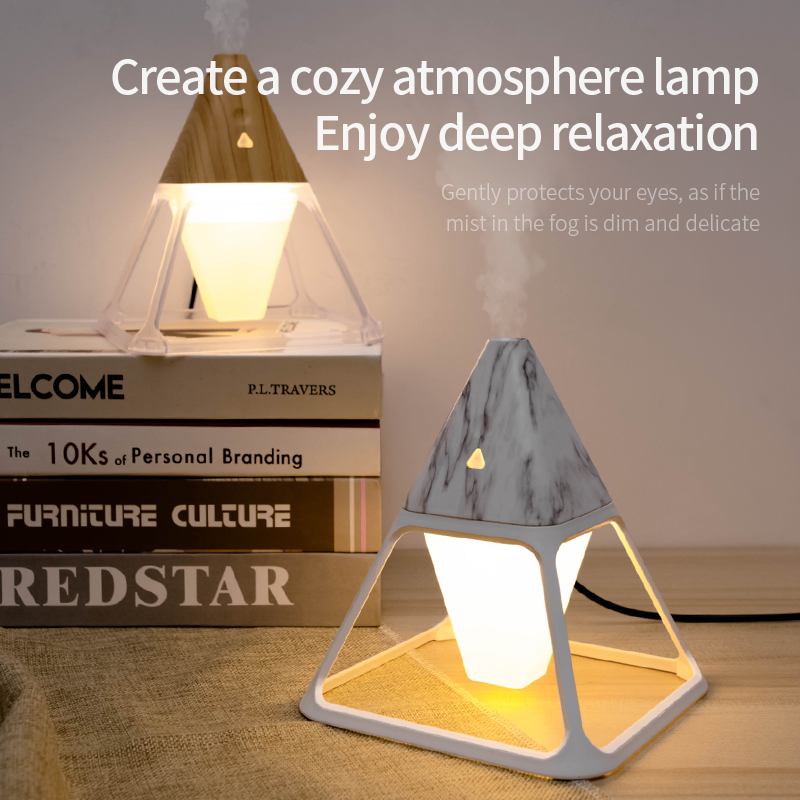 This is our latest product,its main fatures as below:
【VOLCANO SHAPE】: Inspired by a cone-shaped volcano, it has an integrated streamlined appearance and a small footprint. It is not only a humidifier but also an ornament, and is the great choice for Valentine's Day gift.
【3-COLOR NIGHT LIGHTS】: Mist humidifier has three lighting modes, each of which can adjust the brightness at will. The non-glaring warm white light is selected to protect your eyes and bring you a comfortable lighting experience.
【COMFORTABLE & MOISTURIZING】:Humidifiers have a built-in ultrasonic atomization system, which uniformly atomizes moisture and diffuses it to every part of the air, making it comfortable and moisturizing and will not wet the desktop. 2 working modes: Intermittent Mist (3 seconds on/3 seconds off ) & Continuous Mist.
【REASONABLE CAPACITY】: 140ML reasonable capacity, visual water tank, to ensure the daily humidification needs, reduce the water retention time, to ensure the clean water source, random gift of replaceable filter cotton rod, to ensure the clean and fresh spray.